COVID-19 Update
We are taking steps to ensure our clients receive the service they expect and deserve.
A note to our valued clients,
We understand that COVID-19 is top of mind for Canadians across the country. We want to assure you that we are taking the situation very seriously and we are doing everything we can to serve our clients.
We want to thank everyone, especially front-line healthcare workers, who are working tirelessly on this effort.
Quadri and Smith LLP (Q&S Tax Services) is following guidance from the Public Health Agency of Canada and has taken steps to update our offices, such as adding screens and ensuring the use of personal protective equipment, to comply with guidance from Public Health officials. We are also scheduling telephone calls to discuss your file and tax returns, in order to provide the same level of service and support you expect and deserve.
Thank you for your patience as Quadri and Smith LLP manages incredibly high demand for all our services.
We are working hard to provide the very best experience and a healthy environment for our employees and communities. We will get through this together.
Sincerely,
Kevin and Mark
Canada's COVID-19 Economic Response Plan
The Government of Canada has announced a new set of measures designed to stabilize the economy including:
Income Support for Workers and Partners
Tax Flexibility
Mortgage Management Tools
Ensuring Businesses Have Access to Credit
Click here for a list of the new resources available to Canadians.
Avoid stress over taxes.
We have the tools to help make filing your next tax return painless. Download our tax return checklist and let's get started.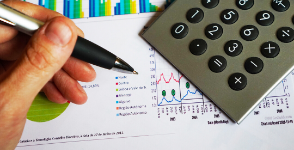 There is a tool for that!
Whether you are wondering if you are saving enough for your child's college tuition or planning for retirement, get a clear snapshot of your financial future with one of these Calculators.