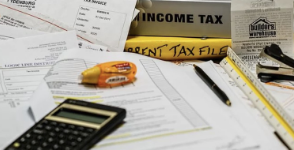 Our Toronto Business Tax Services
Canada's complex, multi-layered, and continuously changing laws present a significant tax compliance burden to companies doing business in this market. Expert advice on the complete spectrum of tax concerns is essential.
At Quadri & Smith LLP, we advise growing owner-managed businesses to help ensure their business is structured to manage their taxes now and in the future. We also work with clients to analyze the tax implications of certain business decisions, and select the best structure for proposed transactions and new investments.
Whether you are a Canadian-controlled private corporation, professional corporation, personal services corporation, or a holding company, we work to maximize your small business tax deduction and minimize your tax bill.
Tax Planning for Businesses
Business owners and managers often make transactions without considering the tax implications. At Quadri & Smith LLP, we provide tax advice based on careful, client-specific tax planning to shrink your tax bill. We assist you on a number of tax-related issues, including:
Advice on CRA review or audits

Assistance with handling disputes with CRA

Filing a Notice of Objection

Transferring or selling shares in your corporation

Applications under the Voluntary Disclosure Program

Decisions about incorporating your business

Advice on paying yourself salary versus dividends

Setting up a family trust or holding company

Advice on maximizing your shareholder loans
Government Filings
GST/HST, payroll taxes, and income taxes can be burdensome, time-consuming activities. Taking care of government remittances can be complicated, frustrating, and worrisome. Quadri & Smith LLP keeps up-to-date on the latest changes to government taxes and filing procedures. We'll handle your GST/HST calculations, PST requirements, payroll source deductions, EHT, WSIB, Income Tax installment payments, T3, T4, T4A, and T5 filings.
Sales

Purchases

Income

Receipts

Payments
Why Choose Quadri & Smith LLP for Your Business Tax Services?
We always put our client's needs and goals first

We are a family-owned and -operated business

We stay up-to-date on all the latest changes to tax codes and regulations

We can help you with tax planning as well as tax filing

We are dedicated to providing the best services to help your business succeed and grow
Quadri & Smith LLP – Your Toronto Tax Service Company
Whether you need assistance with tax planning or filing, Quadri & Smith LLP has you covered. Our Toronto-based accounting agency is dedicated to providing companies throughout our community with the tax services they need to be successful and continue to grow their business. When you work with us, we'll provide you with professional and personalized service to meet the unique needs and goals of your company.
Schedule a Consultation Today
Do you need tax planning assistance for your Toronto business? Are you in need of an experienced accountant to help with your tax filing? Quadri & Smith LLP is here to help. Reach out to us to schedule a business tax services consultation today.