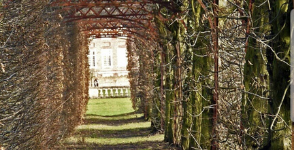 Our Toronto Financial Planning Services
It is important to see the whole picture when dealing with corporate finances, including looking ahead and having a sound financial plan. At Quadri & Smith LLP, our financial planning experts are dedicated to providing you with the professional financial planning services you need to help you build and grow your business in a sustainable and profitable direction. Learn more about our corporate financial planning services and contact Quadri & Smith LLP today to schedule a consultation.
The Benefits of Corporate Financial Planning
Working with an accounting agency like Quadri & Smith LLP for corporate financial planning comes with many benefits. When you are able to accurately assess the current condition of your finances, identify your future plans for your business finances, and create a plan on how to get there, your business is more likely to succeed. Corporate financial planning often comes with the following benefits:
Improved understanding of your business's finances

Enhanced preparedness in case of an emergency

Ability to set clear and attainable company goals

Ability to set expectations for cash flow

Ability to create a budget

Identifying and cutting unnecessary costs
Why Choose Quadri & Smith LLP for Your Business Financial Planning?
At Quadri & Smith LLP, we always put our clients and their business's needs first

We are a locally owned and operated family business

We are dedicated to forming long-term relationships with our clients

We can help you assess your current finances and create goals and expectations for the future

We will work with you one-on-one to create a personalized financial plan tailored to the goals of your company
Grow Your Business With Financial Planning
Financial planning is essential for any business in order to create a budget and set goals to set that business up for success and continued growth. At Quadri & Smith LLP, we'll work with you on an individual level to assess your spending, income, overhead, expenses, and more to determine the current condition of your business's finances as well as how to forecast your future. With our business financial planning solutions, we can help you create a plan to cut unnecessary expenses and invest in opportunities for growth.
Quadri & Smith LLP – Toronto's Financial Planning Experts
Do you own or manage a small- to medium-sized business in Toronto or the surrounding areas? If so, Quadri & Smith LLP is here to provide you with expert financial planning services. Our professional and experienced team of accountants and financial planners will work with you one-on-one throughout the process to help you take your business to the next level. When you work with us, you can rest assured you'll always be our number one priority.
Schedule a Consultation Today
Interested in learning more about how our business financial planning services can help you? Reach out to Quadri & Smith LLP in Toronto today to schedule a consultation.